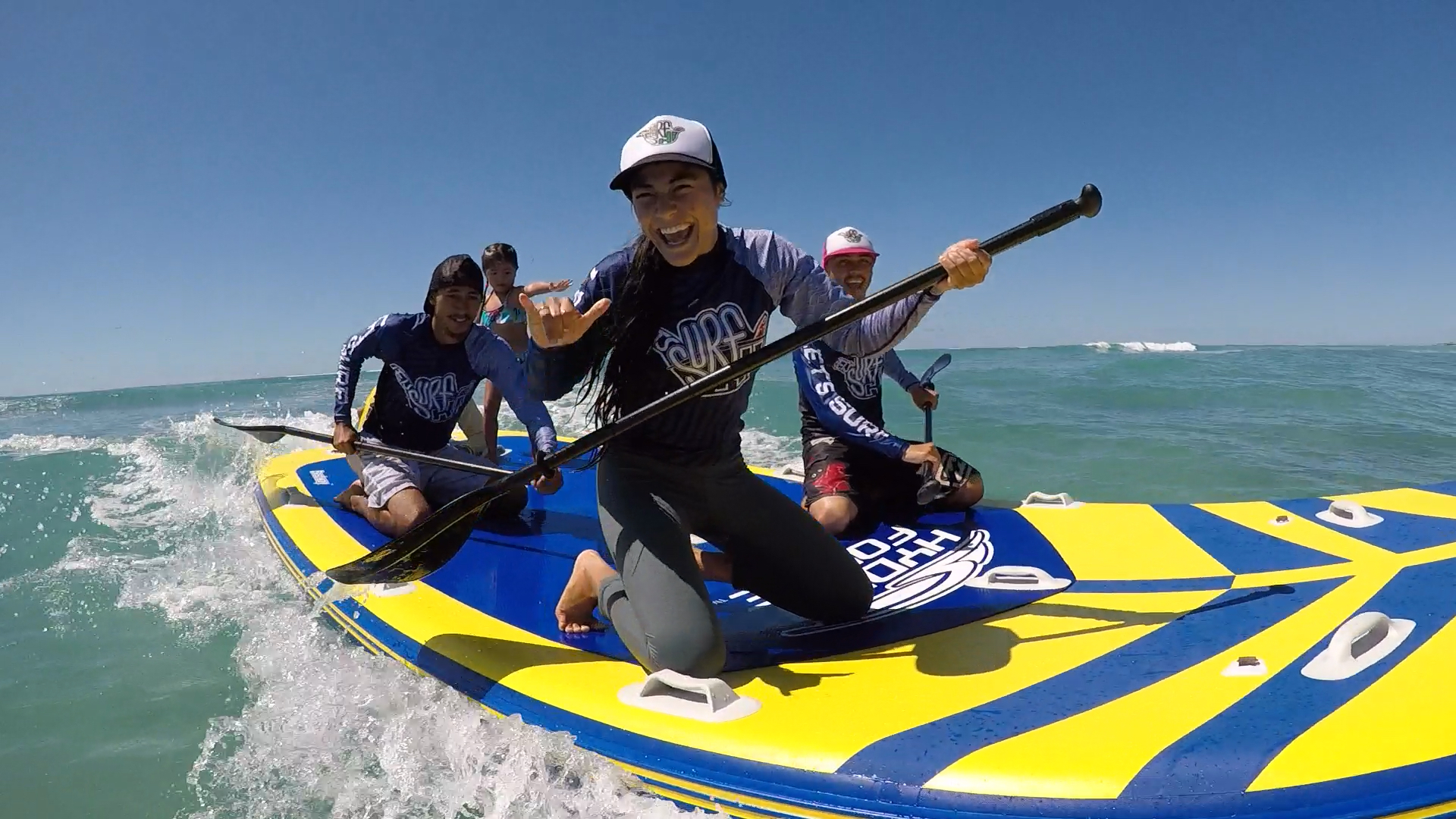 1HR SUPSQUATCH SESSIONS:
15-20MIN LAND LESSON, STRETCHING, AND SAFETY BRIEFING
40-45MIN SUPSQUATCH TIME
ALL PARTICIPANTS MUST BE 6 YEARS AND OLDER AND FAIRLY GOOD SWIMMERS
FOR SAFETY REASONS, PARTICIPANTS MAY WEAR LIFE JACKETS PROVIDED BY LET'S SURF HI DURING THE ACTIVITY
UP TO 4-6 RIDERS PER SUPSQUATCH
PRIVATE SUPSQUATCH SESSION:
BOOK OUT THE SUPSQUATCH FOR A PRIVATE SESSION EXCLUSIVELY FOR YOU AND YOUR GROUP OR FAMILY!
$109 PER PERSON
MUST HAVE MINIMUM OF 2 PARTICIPANTS
GROUP SUPSQUATCH SESSION:
$89 PER PERSON
MUST HAVE A MINIMUM OF 2 PARTICIPANTS
NOT sure what to book?
LET'S SURF HI TEAM MEMBERS ARE WAITING TO ASSIST YOU WITH YOUR BOOKING!
PLEASE DON'T HESITATE TO
CALL OR TEXT US: 808-679-8363
EMAIL US: LETSSURFHI@GMAIL.COM
OR CLICK ON THE BUTTON BELOW:
THIS ACTIVITY IS CURRENTLY ONLY AVAILABLE AT OUR KAPOLEI LOCATION!
CLICK HERE TO BOOK: