Book your ocean adventure today!
ALOHA! Mahalo for checking out Let's Surf HI!
We are an elite surf, SUP, and supsquatch school comprised of the best watermen and water woman Oahu has to offer! We make these extreme ocean sports SAFE, fun , and enjoyable for ALL ages!
From the basic "how-to", to ocean safety, and environmental awareness, our programs were created by our group of local staff, to share and perpetuate these amazing pastimes of Hawaii to visitors from around the world.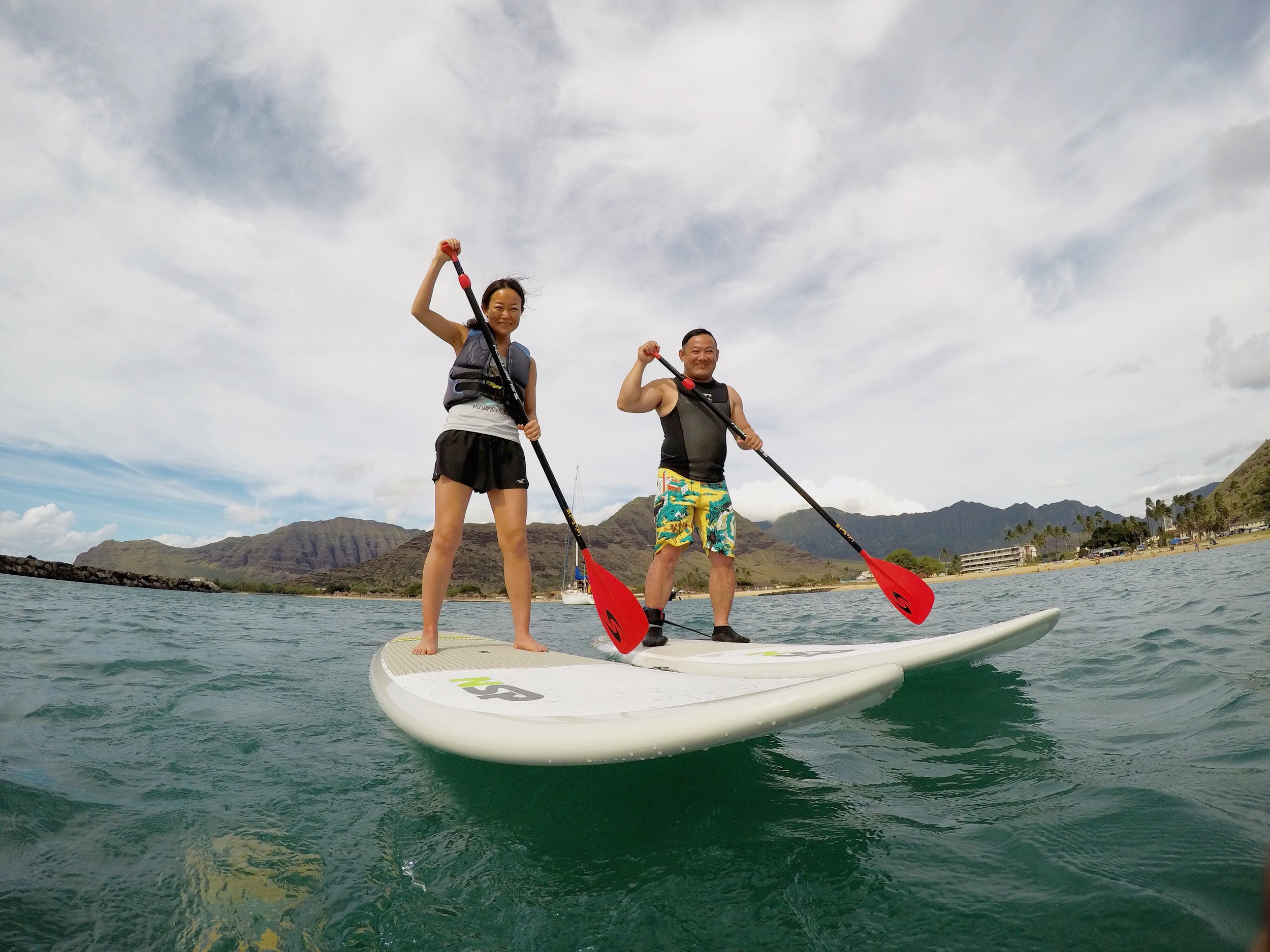 SURF LESSONS:
A MUST DO ACTIVITY WHILE IN HAWAII.... SURFING IS FOR THE ULTIMATE OCEAN ADVENTURER! FUN FOR ALL AGES 3+ .
SUPSQUATCH SESSIONS:
EXCLUSIVE ACTIVITY AVAILABLE ONLY AT LET'S SURF HI! CATCH A FEW WAVES ON THIS 17FT INFLATABLE SUP BOARD. 4-6 RIDERS PER SUPSQUATCH!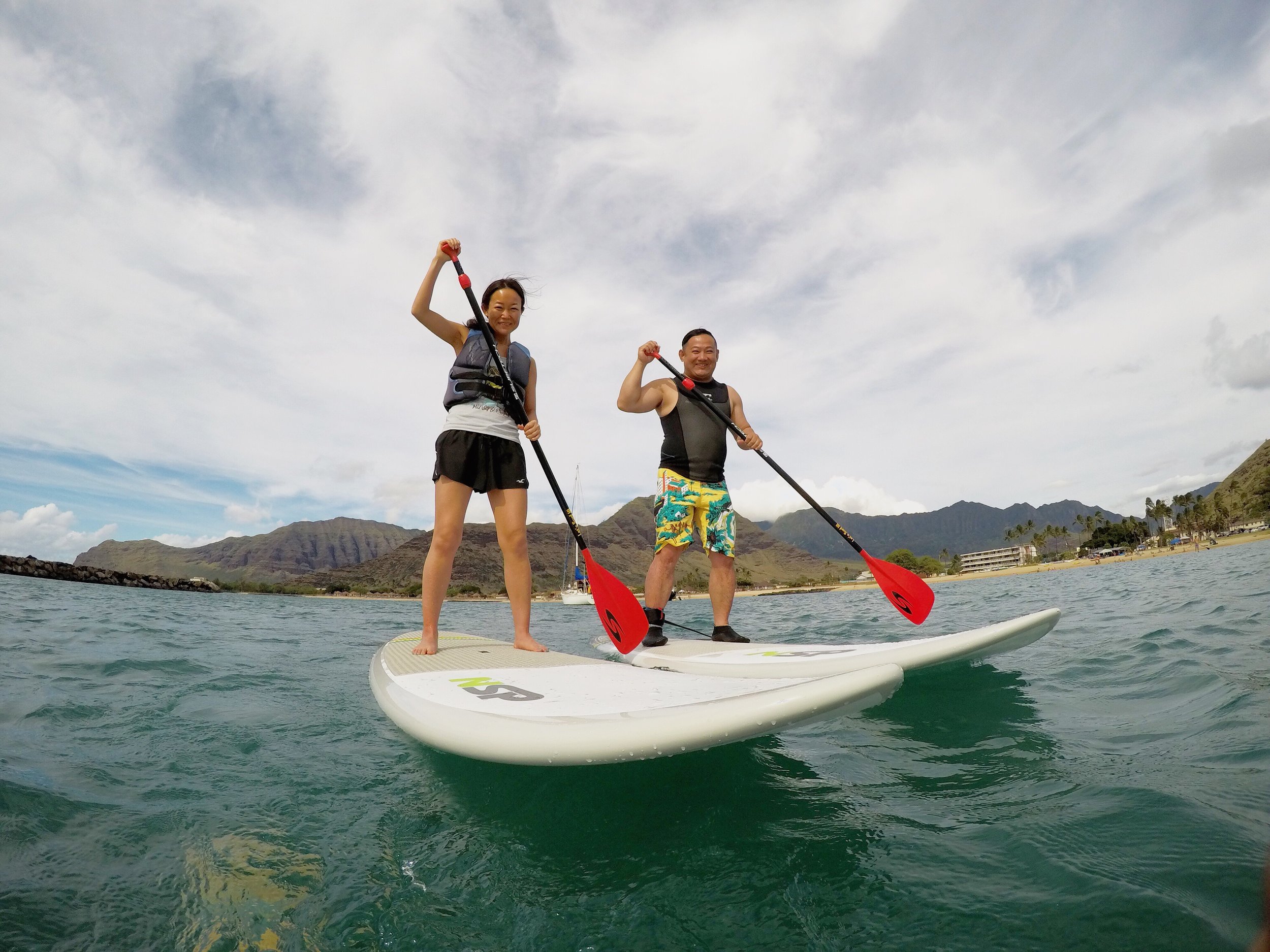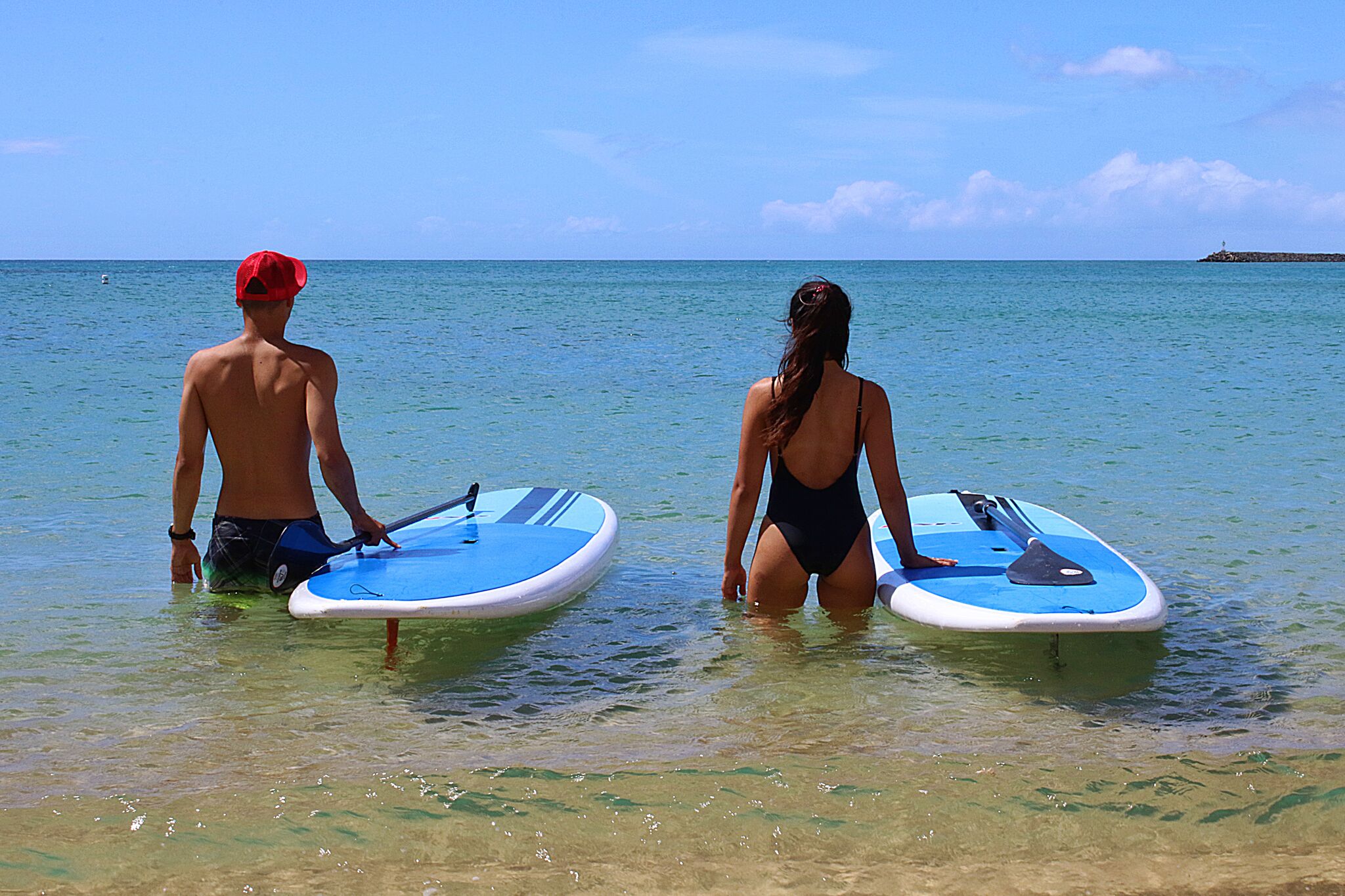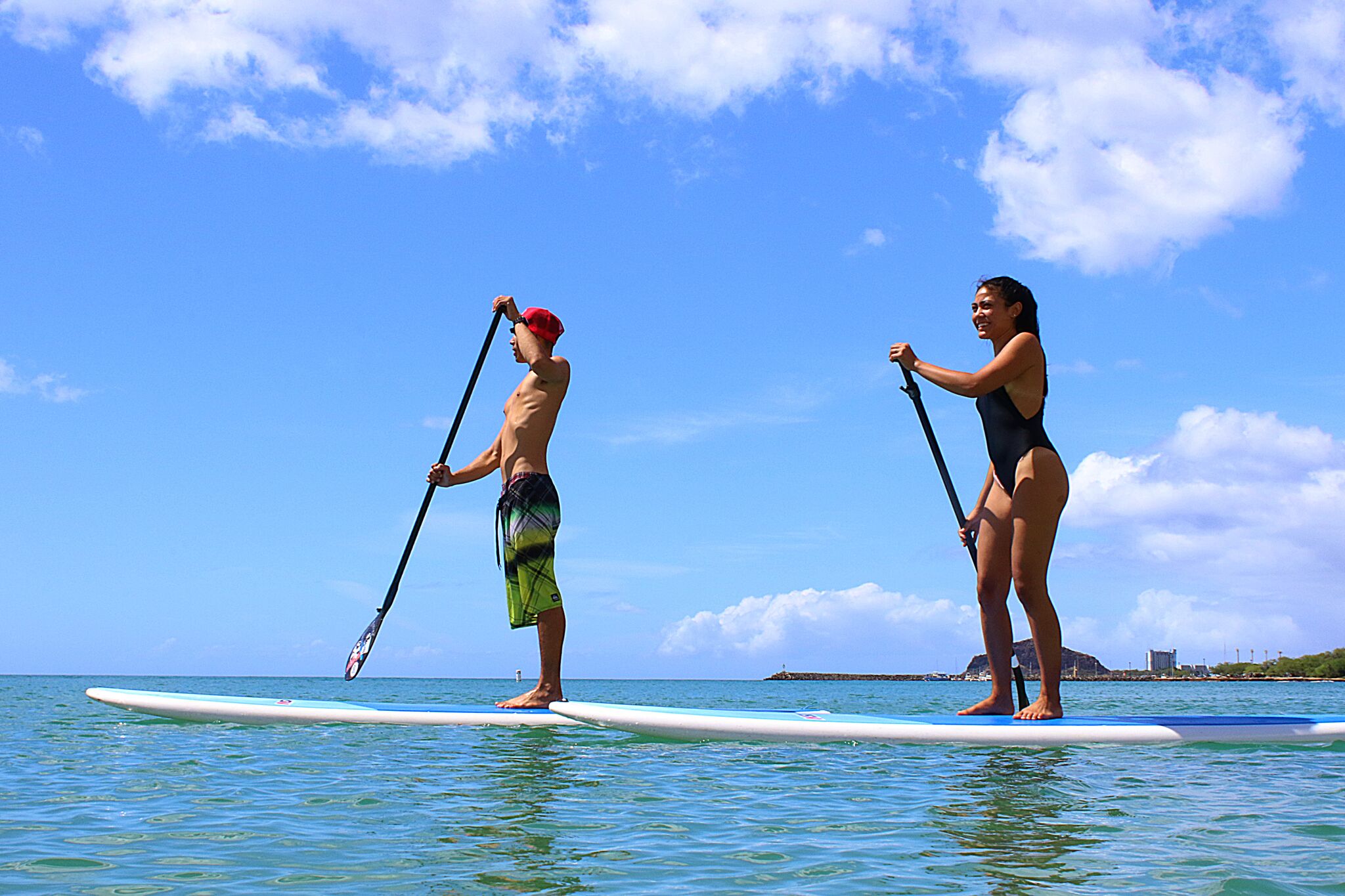 STAND UP PADDLE BOARD LESSONS:
ENJOY THE SCENERY OF OAHU'S BEAUTIFUL COASTLINE AS YOU TAKE A STROLL ON THE OCEAN! GET A FULL BODY WORKOUT AT YOUR OWN PACE!
SURFBOARD (SURF LESSON)
SUP BOARD (SUP LESSON)
SUP PADDLE (SUP ONLY)
SUPSQUATCH (SUPSQUATCH LESSON)
PADDLES (SUPSQUATCH ONLY)
LIFE JACKETS (AVAILABLE UPON REQUEST)
LEASH
LONG SLEEVE RASHGUARD
SURF LEGGINGS (WOMEN ONLY)
REEF SHOES
SPRING WETSUITS (KIDS 12&UNDER)
PRIVATE LESSON:
1 INSTRUCTOR TO 1 STUDENT RATIO
KIDS 12 & UNDER MUST BOOK PRIVATE LESSONS
PERFECT FOR WEAK SWIMMERS OR FOR THOSE THAT WANT MORE ATTENTION FROM THE INSTRUCTOR
EXCLUSIVE LESSONS:
1 INSTRUCTOR TO 2 STUDENT RATIO
JUST THE TWO OF US FUN!
PARTICIPANTS MUST BE OVER 100LBS (SURF) AND OVER 75LBS (SUP) IN WEIGHT
GROUP LESSON:
1 INSTRUCTOR TO 3 STUDENT RATIO
PARTICIPANTS MUST BE STRONG SWIMMERS AND OVER 100LBS IN WEIGHT. IF THIS IS YOUR FIRST SURF SESSION, FOR SAFETY REASONS AND TO ENSURE BEST EXPERIENCE, WE HIGHLY RECOMMEND PRIVATE OR EXCLUSIVE LESSON TYPES!
eisenhower beach, EWA BEACH, HI
Activities: SURF, SUP SURF, and SUPSQUATCH
POKAI BAY, WAIANAE, HI
ACTIVITIES: STAND UP PADDLE BOARD
ALA MOANA BEACH PARK, HONOLULU, HI
ACTIVITIES: SURF AND SUP
LARGE GROUP OR CORPORATE BOOKINGS:
10 OR MORE PARTICIPANTS?
CALL, EMAIL, OR USE OUR CONTACT FORM BELOW!
CALL US: 808-679-8363
EMAIL: LETSSURFHI@GMAIL.COM
WE CAN HELP TO CREATE THE PERFECT BEACH DAY FOR YOU AND YOUR GROUP OR FAMILY!
CREATE A SURF AND SUPSQUATCH PACKAGE!